IMAGE Is Everything!
and
You Have ONE Chance To Make A FIRST Impression!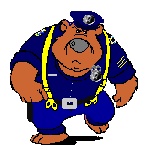 Welcome to the Private Security
and School Security
Resource Officer Training
Home Page of the

NEW JERSEY
SECURITY OFFICERS' ASSOCIATION
40 West Lafayette Street
Trenton, New Jersey 08608

E-mail: johntcoy@aol.com
Be Sure to Visit The
National Police and Security Officers Association
of America Home Page
This Site Is Continuously Under Construction!

Check Back Often!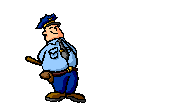 Today's society demands that the epidemic of crime be stemmed and the basic security needs of its communities be met. Law enforcement budgets are already feeling the pressures of economic downturns and budget reductions.

More and more traditional law enforcement activities are being absorbed by private security organizations. Their functions are to provide the security, safety and services that law enforcement agencies are unable to extend.

With this expanded role for security comes the need for increased professional training, expertise and ability.

No longer can the watchman or rent-a-cop perform the duties that a professional security officer is expected to carry out.

The role of Security Officer and Police Officer have never before been so similar. The black and white distinctions of yesteryear are now a continuum of grays. Lines of distinction are drawn more as the exception than the rule.

Today's security officer cannot be the untrained individual epitomized by the stereotype of the Square Badge retiree. He or she must be a professional whose training, education, and skill level are consistent with the complex functions and duties they are required to perform.

The Security Officer of today is as likely to be working with sophisticated electronic detection equipment, computers and communications as performing clock rounds. The skills required surpass those of many other occupations in variety and complexity.

This requires training in such diverse areas as:

--Physical and Electronic Security
--People Skills
--Cardio-Pulmonary Resuscitation (CPR)
--First Aid
--Defensive Tactics
--Report Writing
--Civil and Criminal Law (and)
--Survival Skills.

The Professional Security Officer must also be trained in traditional police procedures. The actions -- or results of those action -- may end up in the hands of the police. The officer must plan any actions to insure that they comply with federal, state and local laws, as well as insuring that the initial response assists police, should they be called.

The Professional Security Officer is often the first responder to a crime. The officer's actions, or inactions, can dramatically affect the disposition of an incident.

If the officer's first response destroys evidence, impedes the investigation, or otherwise directly interferes with the successful apprehension and prosecution of the perpetrator,Everyone loses!

--The Community loses.
--The Employer loses.
--The Security Profession loses
--And, ultimately, Society loses.

The New Jersey Security Officers' Association highly recommends that each and every NJSOA member and every security officer working in the dynamic, ever-expanding, professional field of Security read the SECURITY OFFICER'S MANUAL.

It provides an in-depth analysis of the responsibilities and services that are inherent in the field. The Security Veteran will value this required-reading manual because of its thoughtful, thorough review and update of a field which is in a constant state of flux and transition.

It provides a thorough analysis of the broad and technical duties that an officer may be requested to perform. It gives a practical interpretataion of the technical and social aspects of this truly complex position.

An individual who has acquired the knowledge, skills and training outlined in the SECURITY OFFICER'S MANUAL, which is included in the NJSOA Certified Security Officer's Training Course, will undoubtedly be well equipped to carry out the assigned duties in this exciting field.

For additional information relating to acquisition of the SECURITY OFFICER'S MANUAL, write to the publication's national distribution center at the following address and request details or e-mail amerfocus@aol.com.

AMERICAN FOCUS PUBLISHING
Post Office Box 663
South Plainfield, NJ 07080-0663