Many people like to know a little about the organization behind the acronym. We'll use this page to provide more information about our organization, its philosophy, its history, its members, its staff and planned events.
NJSOA School Security Resource Officer Training Division
Our Organizational Philosophy
Under Construction
All About The NJSOA
Under Construction
Our Trainers
A Security organization is only as good as the people who support it. Here we'll talk about our valued NJSOA members and those who help to ensure that it is now and continues to be the best it can be. For example, we might feature a picture of our School Security Resource Officer of the Month: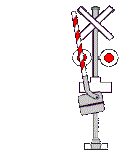 Marg Williams has always gone above and beyond the call of duty. Her work this month has been invaluable.